The true key to making Inbound Marketing work is based upon your conversion paths. I often refer to this analogy of fishing. You can shop the most expensive rods on the market, highest performing reels, and rolls of high caliber line.
Yet, without the right bait, none of your equipment will be put to the test of its investment.
Inbound Marketing works in exactly the same way.
Software and technology alone are not what makes Inbound Marketing work - it's all about the bait.
The bait is actually the conversion path you build to test and measure your efficiencies in content and marketing systems. So what do you need to make it work?
We start with a 3 part explanation
1. Start with a plan
This part of the foundation of conversion paths is all about creating the right bait and it is done with Buyers Personas.
There are many types of people out there (fish in the pond). If you want to attract the right people to your offer, you need the right, well bait.
Your offer is content that only the right kind of people will find helpful. So you need to study your audience and future customer more than ever today.
To make things easier, Hubspot developed a Buyer Persona worksheet that you can download for free here!
Afte you build out your Buyer Personas, it should look similar to this example: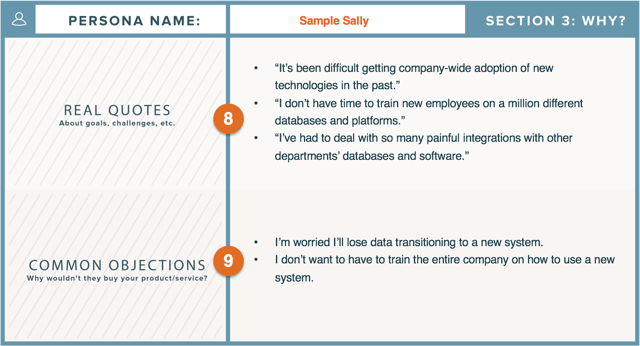 After that, you ned to get organised. Start by auditing your content. Don't have much to start with? No problem, just get started creating.
We suggest you start with a content calendar much like this one! Download it here!
Pro Tip: Be sure to map each offer to the Buyers Journey. This is the secret sauce to measurement in an inbound marketing funnel. Check out the graph below that explains what a Buyers Journey looks like.
2. Build it and they will convert
So now that you have created the right bait and organized content calendars and audited your content, you need a place to showcase these offers.
You need a landing page.
There is plenty of planning behind a landing page such as:
Design
Technical implementation
Headers
Sub-headers
Image selections
Supporting text and bullet points
Form field selections
Navigation menus
Social share buttons
Not only do you need a Landing Page but a Thank You page is now a standard in converting pages! You need one of those as well!
How do you get people to go to one of these pages? What's the secret there? CTA's!
Yep, there's a class for that as well!
Is there a wonder that Hubspot dedicated an entire course on how to create best-practice Landing Pages? Check it out here!
3. Track, Edit, and Repeat
Because we live in a very interconnected world, content comes at us from everyhwere! In order to make sense of it all, you need a high performing fishing rod...or rather....marketing software.
Husbpot, of course, is our choice of top performing software options to track, edit, and measure your content conversion performance.
Use the Campaign Tools in Hubspot to see all your assets in one place, like this!
At the end of each campaign, ask these questions:
Which email did the best at bringin people into the campaign?
Which offers were most popular?
What blog topics generate the most leads?
How did PPC do compared to social?
What channels were most effective in this campaign?
Are these outliers or trends?
Or maybe ask more critical questions, like these:
Do we really know our persona?
Do we do a good enough job targeting our persona?
Are the landing pages compelling enough?
Is the content we offer valuable?
What has worked? (Look for positives as well!)
Just remember that answers to tough questions drive improvement. If you need any help with your strategy conversion paths, look for parnters that are Hubspot certified as an alternative for more input on your campaigns.